WATCH: Rick Porcello Rages Against Two Dugout Monitors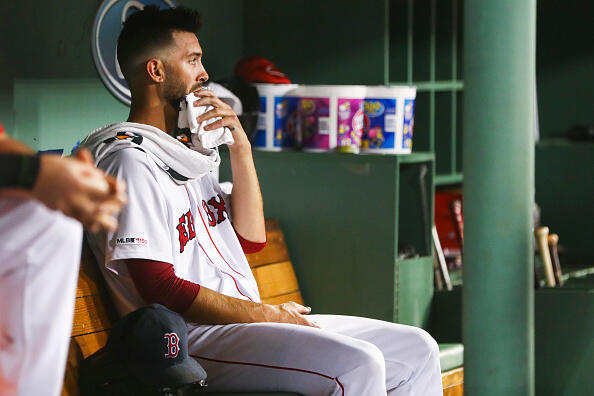 Rick Porcello of the Boston Red Sox reacts in the dugout after being pulled in the sixth inning of a game against the Tampa Bay Rays by manager Alex Cora at Fenway Park (Photo by Adam Glanzman/Getty Images)
It's never easy for the Tampa Bay Rays when they play the Boston Red Sox, but it was a veteran Red Sox pitcher that lost his cool in Wednesday night's game at Fenway Park.
After Boston starter Rick Porcello gave up a run in the top of the first inning, he took his frustrations out on a pair of video monitors that hang above the tunnel that runs from the home dugout back to the clubhouse, putting his fists through them.
Something tells me whichever store the Red Sox bought those monitors from won't be accepting them as returns.
The Rays went on to beat Boston 8-5, their seventh win in eight games at Fenway Park in 2019.