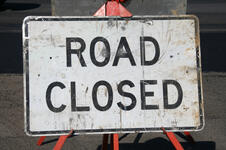 Tampa, Fla.-(Newsradio 970 WFLA)-The American Society of Civil Engineers is giving Florida some bad grades for infrastructure. The Sunshine State gets just a "C" from the group.
Florida's "C" is slightly better than the "D+" the engineers are giving to the nation as a whole. Florida's top grade was a "B" for bridges. The report card says less than 2% of Florida's bridges are in bad shape.
Other bad scores for Florida are for schools. The report says aging school buildings and a growing student population are hurting education here.
Beach erosion, roads and utilities are also in need of upgrades according to the report. The engineers also believe Florida needs to spend more money on upgrades to infrastructure.