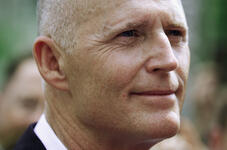 Tallahassee, Fla.-(Newsradio 970 WFLA)-Governor Rick Scott got defensive in his annual State of the State address as the 2017 session of the Florida Legislature opened here.
Scott told legislators that he needs Enterprise Florida to recruit businesses to the state. Scott also defended Visit Florida, the agency that promotes tourism. Scott claims that both agencies are essential to Florida's economic growth.
Both Visit Florida and Enterprise Florida have been under fire. Tampa Bay State Representative Richard Corcoran wants to take state money away from Enterprise Florida and is pushing to make cuts in Visit Florida. Corcoran is Speaker of the Florida House.
Photo courtesy Governor Rick Scott