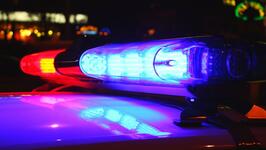 Bradenton, Fla.-(Newsradio 970 WFLA)-Florida Highway Patrol Troopers have identified 24 year-old Sophie Isherwood of Bradenton as the woman killed in a strange accident on State Road 64.
Troopers say the woman was a passenger in a pickup truck being driven by 28 year-old James Fetters. As the vehicle approached Seven Shores Boulevard, the woman got out of the truck while it was still moving. The truck ran over Isherwood as she hit the pavement.
Isherwood died later at Blake Medical Center. The F.H.P. is continuing to investigate.